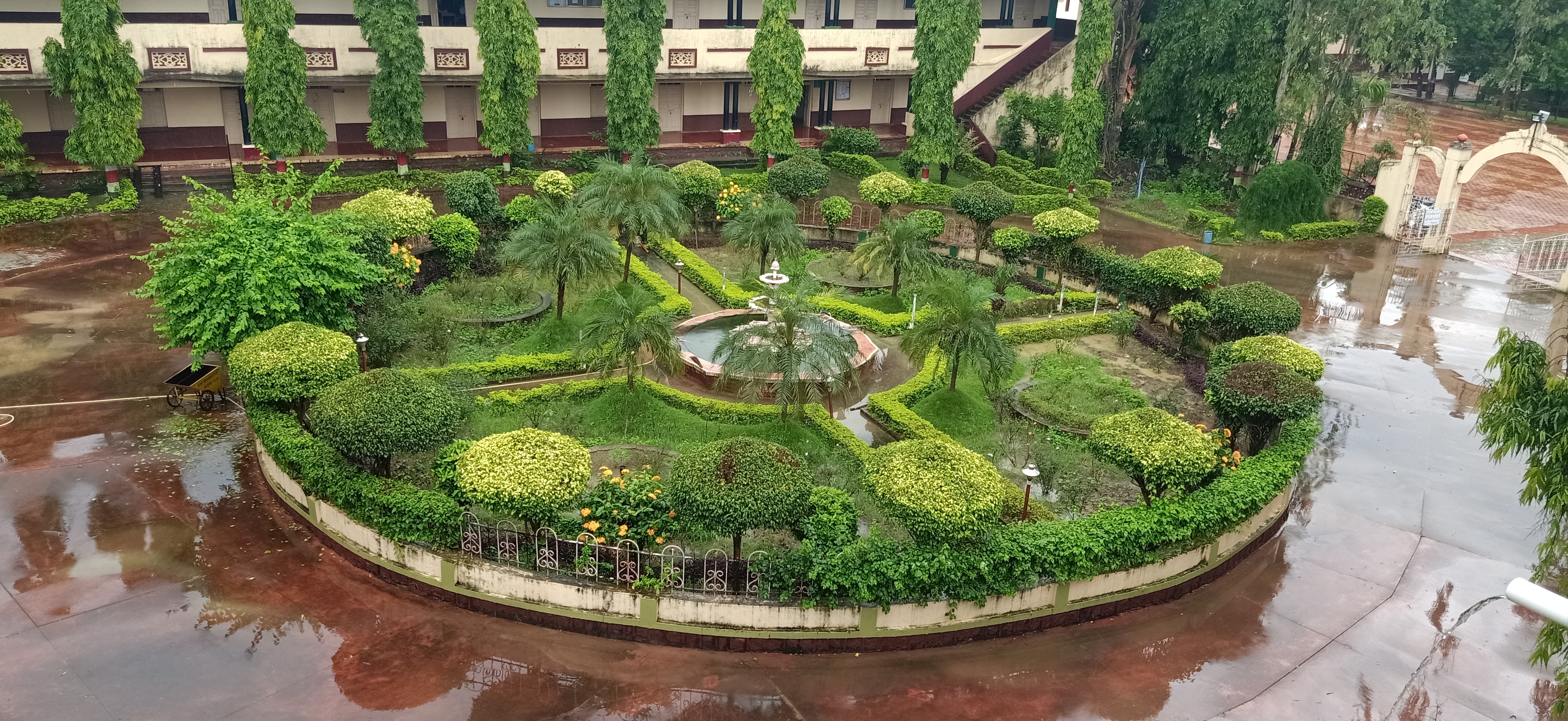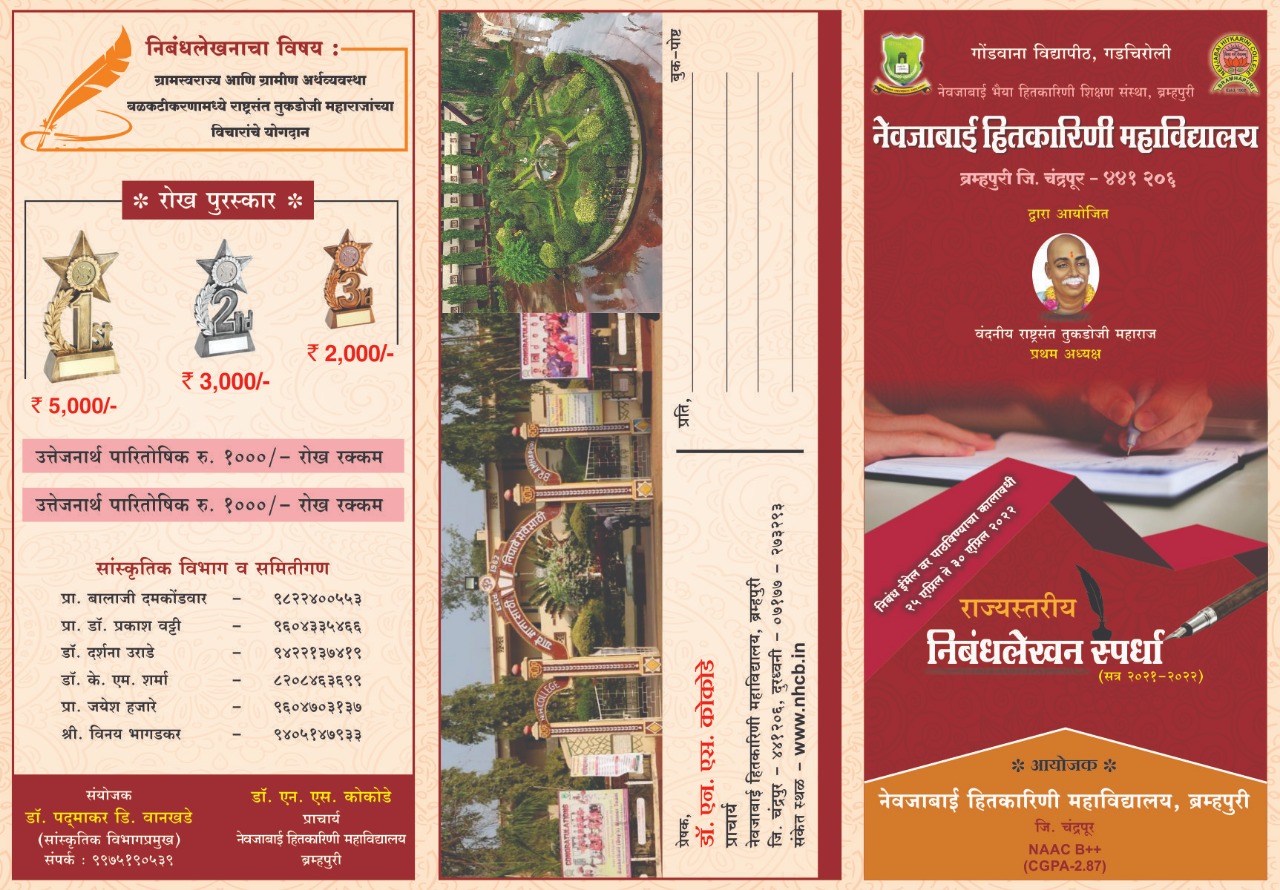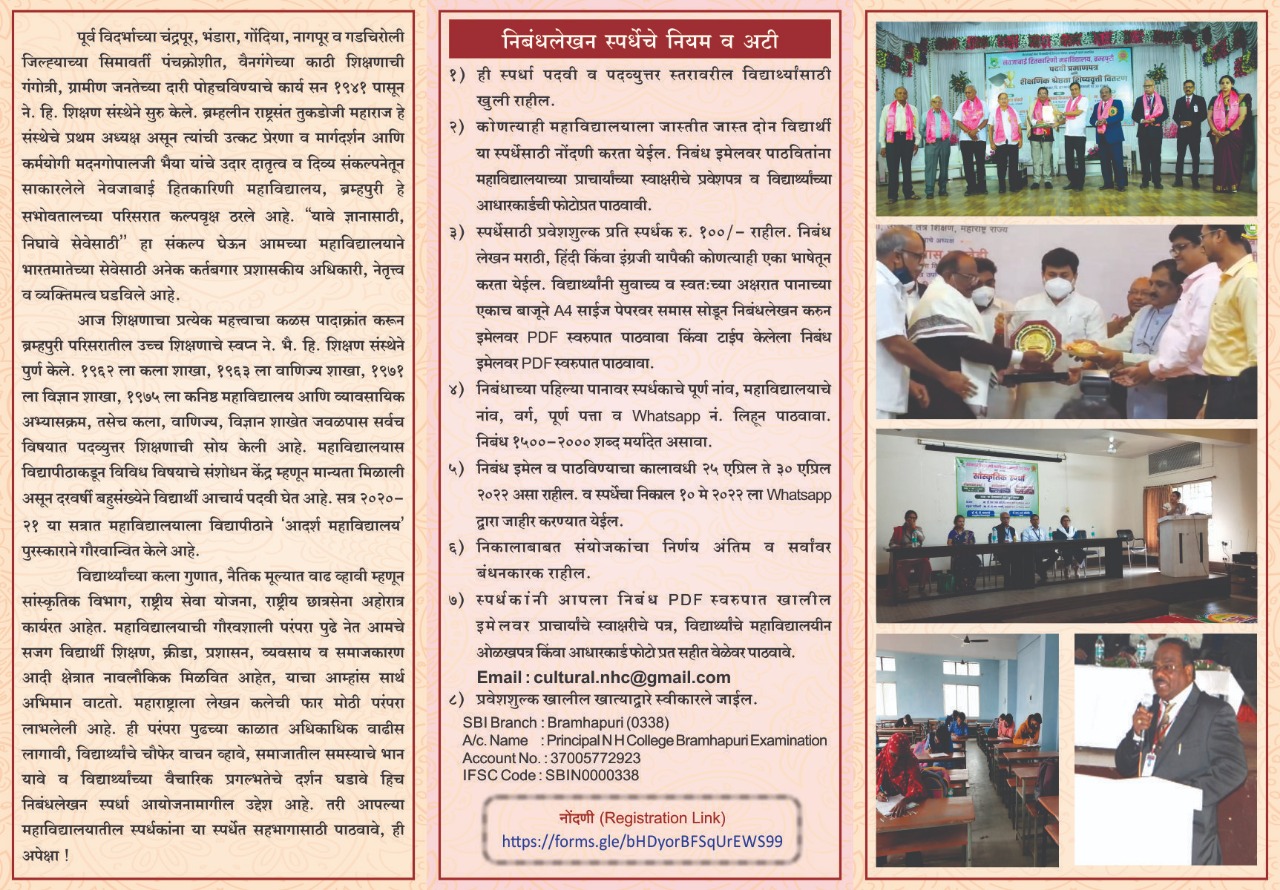 Nevjabai Hitkarini Education Society, Bramhapuri
It is an Institution in itself. Devoted to the welfare of mankind, with its unique culture and mission, it has grown into the Mother Institution for educational enrichment and advancement of this region.
In 1941, the pre-Independence era, NHESB was established at Bramhapuri – the extremely backward, tribal, dense forest area of eastern Vidarbha (then C P & Berar). The region was far removed from any nearest approachable city and the transportation facility was almost non-existent.

Read More..
Principal Sir
Dr. N. S. Kokode M.Sc. (Physics), Ph.D.
Principal's Message
I feel immense pleasure to welcome you all here to witness the glorious heights scaled by our institute in every field like teaching, learning, research, sports, extra-curricular activities, N.C.C., N.S.S. and so many. Our institute is proudly regarded as 'Mother institute' for Eastern Vidarbha.
In brief, our institute was started with Arts faculty in 1962, Commerce faculty in 1963, Science faculty in 1971 and Post Graduate in commerce in 1973. Junior College was started in 1975, bifocal courses in 1978 followed by PG courses & other professional courses in successive years. We are having prestigious Centre for Higher Learning & Research in Zoology, the unique one, along with research facilities in all PG departments. Read More...
Main Campus

Girls & Boys Hostel, Main Building, P.G. Building Read More
Practical Lab

Chemistry Lab, Physics Lab, Electronics Lab
Canteen

Nevjabai Hitkarni College has canteen for student in campus area of college
Collage Gym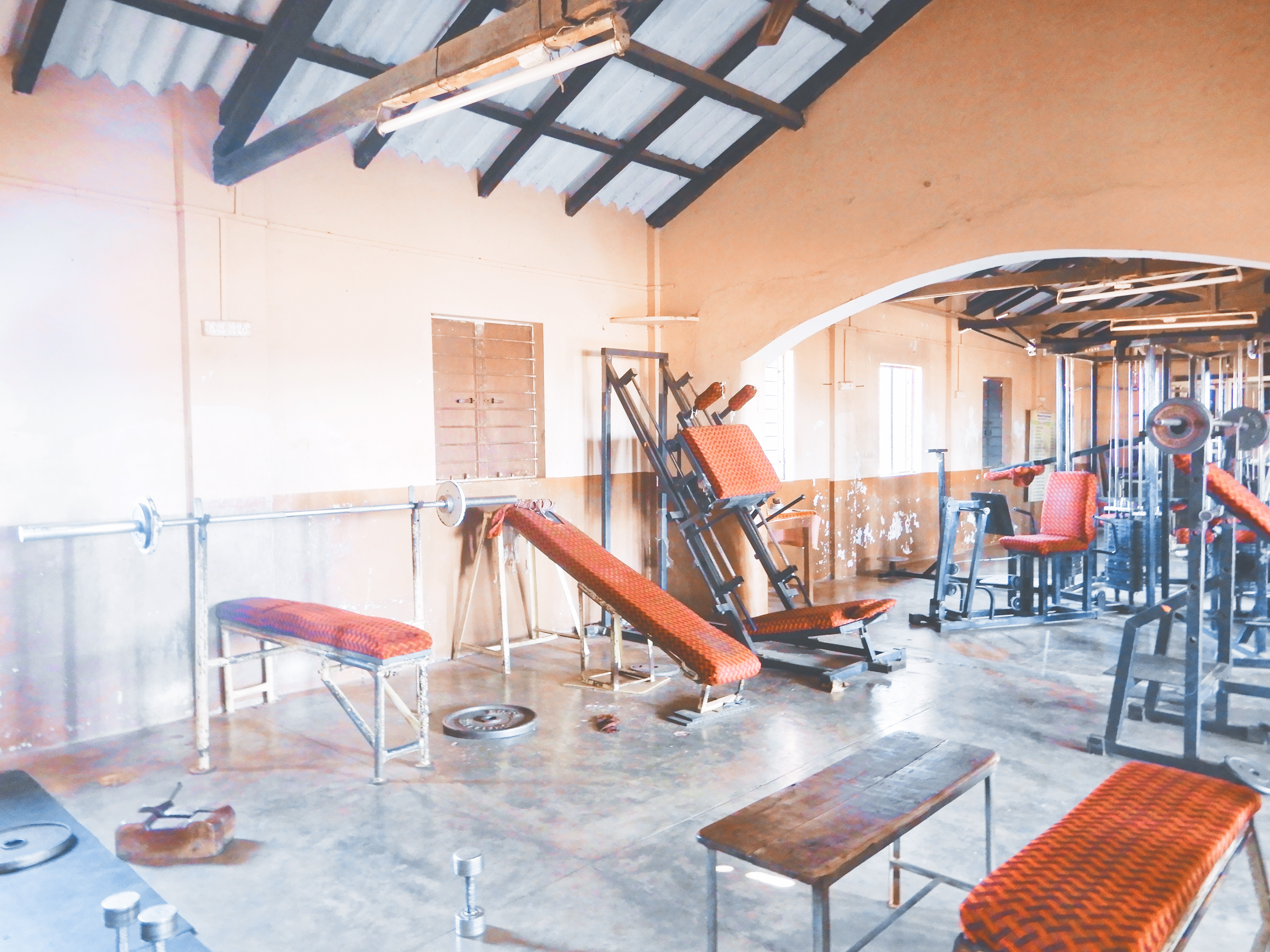 Nevjabai Hitkarni College have well equiped gym inside the college area.
Science Faculty (English Medium)
B.Sc. - Sem. I, II

B.Sc. - Sem. III, IV

B.Sc. - Sem. V, VI. Read More..
April 2019
First Week Test Exam to be conducted Saturday 6th Gudi Padwa
Second Week Commencement of Summer Examinations (Even Semester)
Wednesday 17th Mahavir Jayanti
Last Week Assessment and Verification of the APIs of the teaching staff
01/05/2019 to 15/06/2019 University declared Summer Vacation
March 2019
8th International Women
Day 2nd and 3rd Week Fourth Unit Test Last Week Farewell Programmes for the students.
Thursday 21 Holi
Third Week Counseling and Remedial Classes for Slow Learners
Last Week Counseling for Fast Learners
Third and Fourth Week Internal Assessment (Seminars, Oral Presentations, Assignment submission) & Test Practical Exam
February 2019
Entire Month Co-curricular Activities
First or Second Week Guest Lecture on Preparation of Competitive Examianation
4th Week College Campus Recruitment Drive
Last Week Screening of the drama "Macbeth" by Shakespeare.
27th Celebration of Marathi Language Day
28th Celebration of National Science Day
January 2019
14th to 16th Celebration of "Geography Day".
Friday 25th National Election Day
Saturday 26th Republic Day
First or Second Week Guest Lecture on Preparation of Competitive Examination
3rd and 4th Week Third Unit Test
Third and Fourth Week Sports Week