Nevjabai Hitkarini Education Society, Bramhapuri
 is an Institution in itself. Devoted to the welfare of mankind, with its unique culture and mission, it has grown into the Mother Institution for educational enrichment and advancement of this region.
        In 1941, the pre-Independence era, NHESB was established at Bramhapuri – the extremely backward, tribal, dense forest area of eastern Vidarbha (then C P & Berar). The region was far removed from any nearest approachable city and the transportation facility was almost non-existent.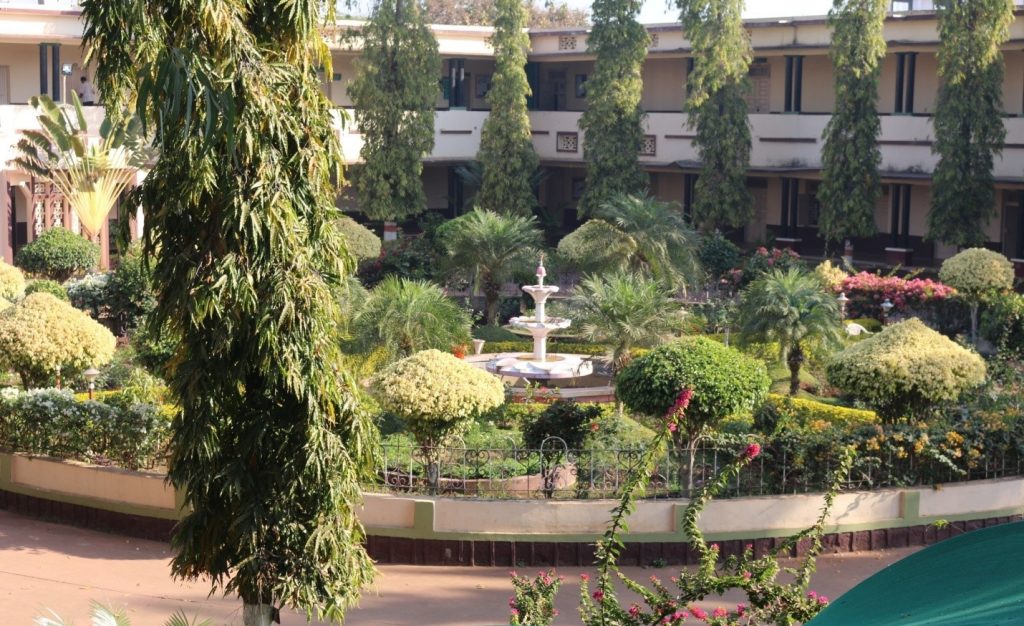 The natives were faced with a bleak future and only dreamed of education for their children. The journey to excellence was arduous but not insurmountable task, thought the visionaries. The mission of education was undertaken under the inspirational leadership of Rashtrasant Tukadoji Maharaj the pioneer President of NHESB.
| | |
| --- | --- |
| Year | Courses started |
| 1941 | N.H. education Society was established. |
| 1962 | N.H.College Started with ART Faculty. |
| 1963 | B.Com. |
| 1971 | B.Sc. |
| 1973 | M.Com. |
| 1975 | Junior College (Science, Arts, Commerce) |
| 1978 | Bifocal Vocational Courses |
| 1985 | B.Sc. (Elec), B.A.(Home-eco.) |
| 1993 | MCVC |
| 2001 | B.Sc. (Com.Sci.) |
| 2003 | M.Sc.(Phy.Zoo.), M.A.(Eco. Geogra., Pol.Sci., Home-Eco.,B.Lib & Info.Sci.) |
| 2005 | Research Centre, Zoology |
| 2007 | B.Sc.(Micro.Bio.), B.A. (English) |
| 2008 | BBA, BCS, BCCA, B.Com.(Eng.Med.) |
| 2009 | M.Lib. & Info.Sci., Functional Engllish |
| 2010 | Fashion Designing, RTM Philosophy |
| 2012 | CHLR in Physics & Geography |
| 2013 | M.Sc. (Cehm., Bot.) |