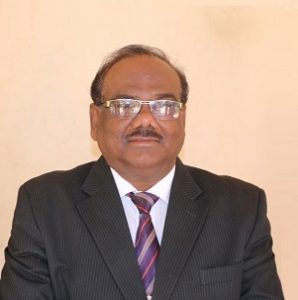 Principal's Message
      I feel immense pleasure to welcome you all here to witness the glorious heights scaled by our institute in every field like teaching, learning, research, sports, extra-curricular activities, N.C.C., N.S.S. and so many. Our institute is proudly regarded as 'Mother institute' for Eastern Vidarbha.
              In brief, our institute was started with Arts faculty in 1962, Commerce faculty in 1963, Science faculty in 1971 and Post Graduate in commerce in 1973. Junior College was started in 1975, bifocal courses in 1978 followed by PG courses & other professional courses in successive years. We are having prestigious Centre for Higher Learning & Research in Zoology, the unique one, along with research facilities in all PG departments.
             Our results are highly appreciated. Students are benefited by our 'Job Placement Cell' and other career advancement programs. In the previous year, our college has topped in M. A. Geography in RTM Nagpur University with a tally of 5 students in Merit. The research scenario is excellent. 14 research students have already obtained Ph.D. and presently 43 researchers including FIP are pursuing their Ph.D. in many disciplines.
The teaching staff is highly educated and they indulge in academic and research activities. So far, 10 Minor Research Projects (M.R.P.) have been sanctioned by University Grants Commission (U.G.C.), New Delhi, of which 3 have been already completed.
           Our library is rich in Literature and research journals. More than 66000 books, 78 periodicals and journals are presently available for access of students.
          The enrichment of academic life of this region and service to the society in building youth power is credited to the vision, persistence and generosity of peers of N.H. Education Society.
l am looking forward to the betterment of students and the society.
Dr. N. S. Kokode                
M.Sc. (Physics), Ph.D.