Download Links
ICT Based Education Program
Information and Communication Technology (ICT) Cell
Now a days, ICT based Teaching & Learning Process and Administration plays a vital role in college/Institute, in order to improve students learning, teaching method and administration. Due to advancement in ICT technology, it is proved that an increase in students exposure to education ICT through curriculum integration has a significant and positive impact on students achievements and in respect of administration it speed up the working process due to automation and easy to maintain the records. To synchronize the current scenario of education system, College adopts the ICT base technology and implement it in class room, laboratories and office.
ICT Cell Steering Committee:
College established ICT Cell Steering Committee to supervise the ICT utilization in curriculum activity and provide the goods regarding ICT based as per demands by ICT Cell Committee.
| | |
| --- | --- |
| Name | Designation |
| Dr. N. S. Kokode | Principal and Chairman |
| Dr. D. H. Gahane | Vice Principal |
| Dr. K. S. Naktode | IQAC Coordinator |
| Dr. R. K. Dange | Member |
| Dr. S. Shekokar | Member |
ICT Cell Committee:
The committee member of ICT are in charge of ICT Room and they monitor the requirements of ICT infrastructure. Committee provides the ICT facility as per demand of staff and Students and also solves the technical problem regarding electrical and electronics equipment used in ICT teaching learning. Committee organizes ICT based workshop and awareness program for students and staff.
| | |
| --- | --- |
| Name | Designation |
| Dr. S. G. Chaudhari | Chairman |
| Dr. B. L. Lengure | Member |
| Dr. D. N. Urade | Member |
| Shri D. M. Parshuramkar | Member |
| Shri R. D. Wakodikar | Member |
| Dr. Y. N. Yerpude | Member |
ICT utilization in Teaching and Learning process:
We have dedicated Internet Leased line connected to all the terminals throughout the Campus. Students and faculty are free to access internet. This helps the students and staff to search and communicate the information.
Multimedia center open for all college students
In this center one computer instructor is appointed for assistance to the students who are not aware of ICT (Digital culture and Digital Literacy). Since the start of multimedia center, college noticed that this center found very helpful to students and students are aware of MS Office, how to search the information on internet, creating mail ID and accessing social media sites.
The college has three ICT Class Room and equipped with smart LCD Projector, White Board, Audio System, and Lecture Capturing System by CamCoder & Camera. Member of ICT Committee are Incharge of ICT Class Room.
ICT Room for Science
ICT Room for Commerce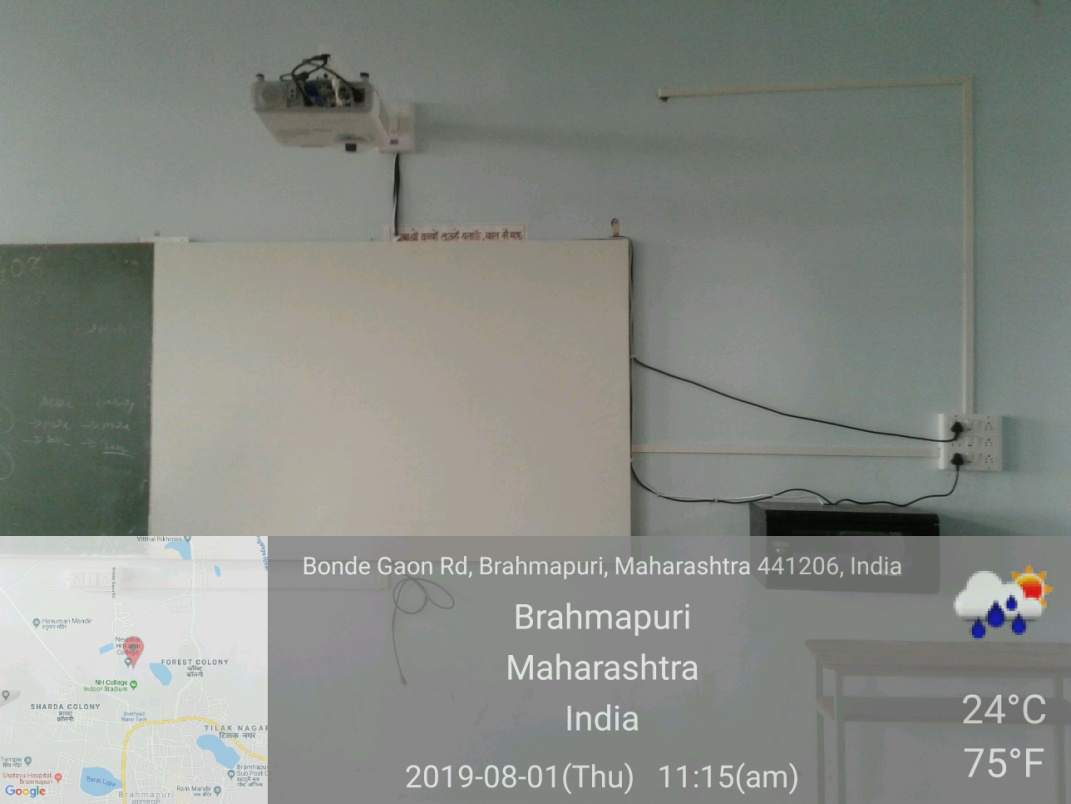 ICT Room for Arts

White Screen/Smart White and LCD Projector is implemented in Laboratories:
Traditional Chalkboard replaces with smart/interactive digital white board and it is implemented in most of the laboratories. College is trying to implement this board in all classroom and laboratories to reduce the bother of teacher and make a student centric and interactive session with students.
Electronics Lab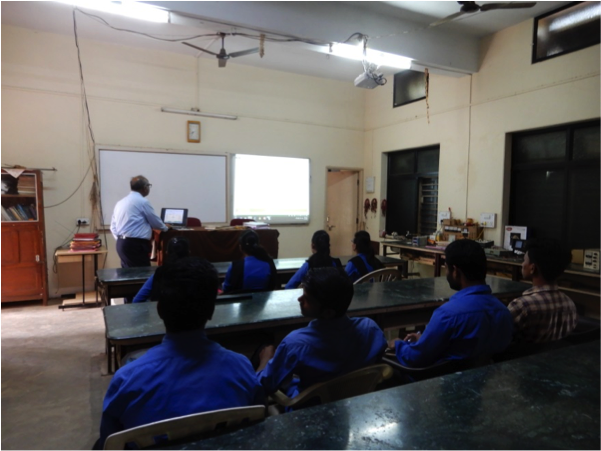 Geography Lab
Botony Lab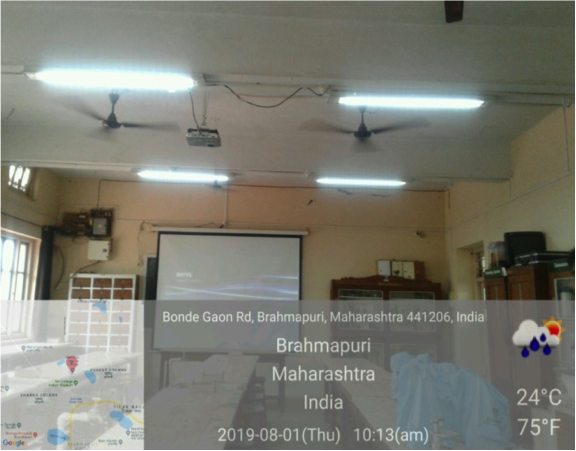 Zoology Lab
Chemistry PG Lab
English Communication Lab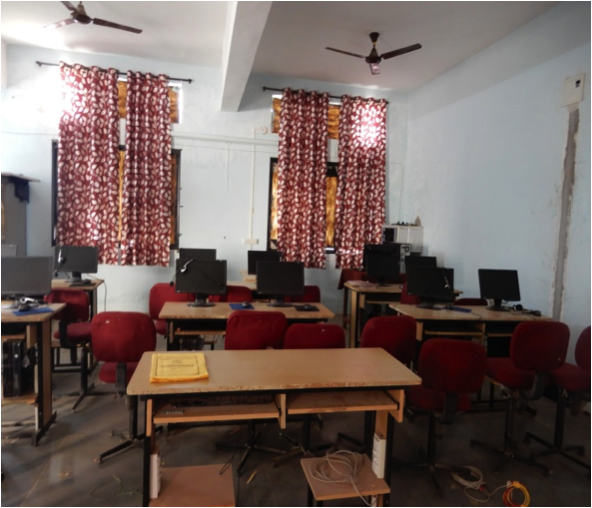 To show the video, movie related curriculum, animated video regarding practical, project, student seminar, guest presentation and other curriculum activity, this is room is utilized. Room is spacious, ventilated and equipped with amplifier, wired microphone, wireless microphone, LCD projector, Projector Screen, Podium, Laptop.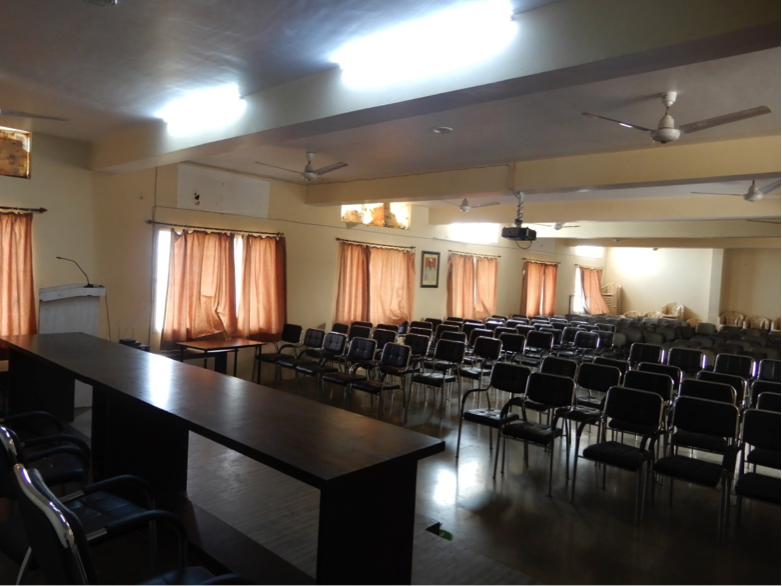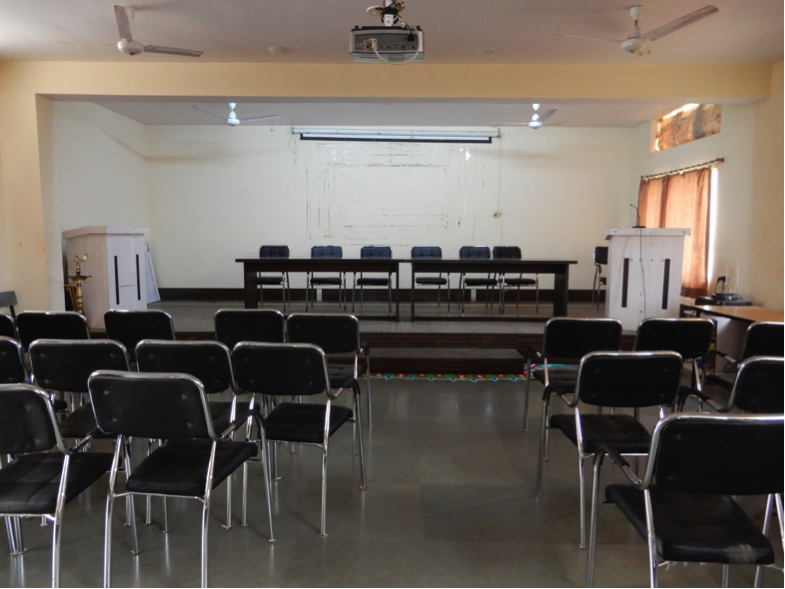 English Communication Lab:
English department understand that due to semi urban area and nearby ruler area, many students are form the non English medium school, so department took step to create the awareness of English language importance in education system, public & private sector and make them fluent in English. Department train the students in respect of their pronunciation, grammar, Vocabulary building, speaking skill , essay writing and personality development etc. Students form other department of any stream are also welcome for this training. Department noticed that student enjoy the training in playful environment and got good response from them.
Lab. constitute 30 computer, LCD projector, Audio system, Camcoder, Projector Screen, head phone and microphone.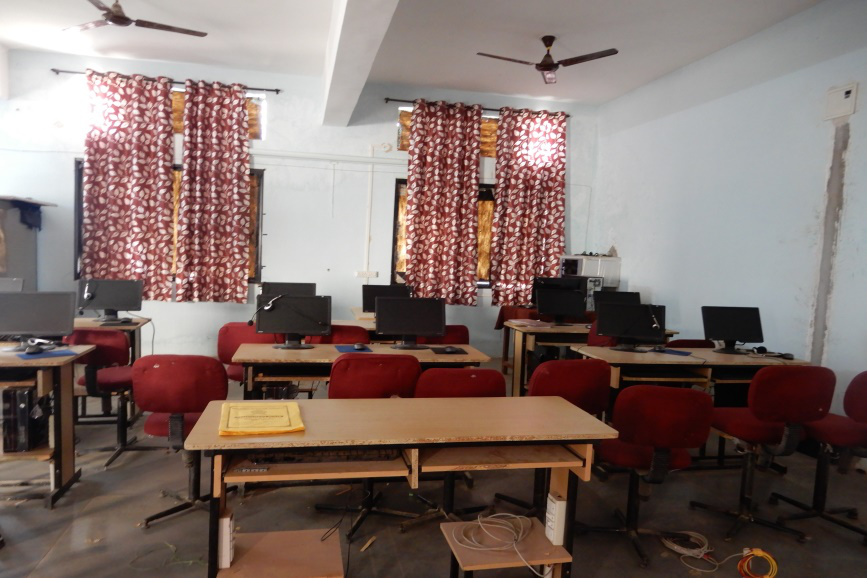 Commerce Department Computer Laboratory
Establishment : January 2017
In the fast changing world scenario with regard to industry and the job market, most of the work is computerized. In order to extra curriculum development of commerce student, apart from syllabus, Commerce department established self-finance Computer lab to conduct the skill oriented accounting certificate course "Tally" and "BUSY". Interested students of other department can also registered for this course to make them employable.
Lab. Constitute 10 computer, LCD Projector, White board, Audio system.
other curriculum activity, this is room is utilized. Room is spacious, ventilated and equipped with amplifier, wired microphone, wireless microphone, LCD projector, Projector Screen, Podium, Laptop.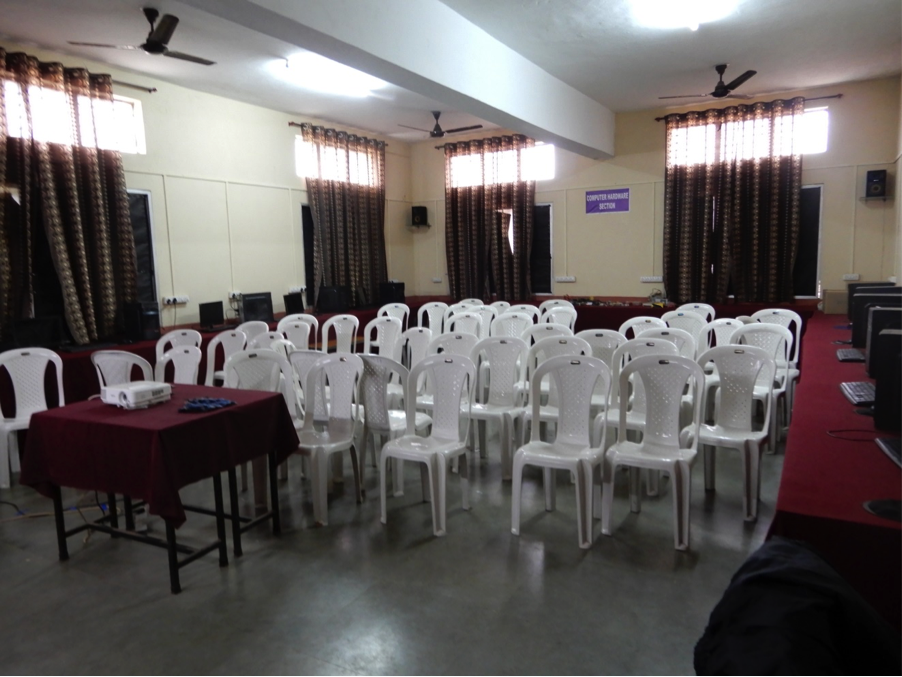 Administration:
College is always trying to synchronous the advancement in technology. Therefore college purchased various software to speed up the working process, to maintain the record digitally, to reduce man power, easily data sorting, to reduce the paper work, to retrieve the students and office data in a single click.
College Management System(CMS) 11.0
College purchased the CMS software which is used for students admission purpose and maintain the official record securely.Software is used for office management including accounting, admission data, Identity Card, Library Card, Fee Collection, Scholarship, Transfer Certificate, Bona fide / Character / Attempt Certificate, etc.
Library Management System (Lib.Man)
College library is very vast and it is very difficult to manage book with old manual system. To make it easy college has Lib. Man. Software which is very helpful for students and staffs.
The college provides the e-library facility, INFLIBNET, e-Shodh Sindhu, e-Shodh Ganga e-resources and N-LIST to access e-resources and e-journals.